Our Mission
Our mission is to foster critical-thinking skills and a love for STEM among middle and elementary school students through exciting academic events and accessible educational resources.
---
Our Proud Sponsors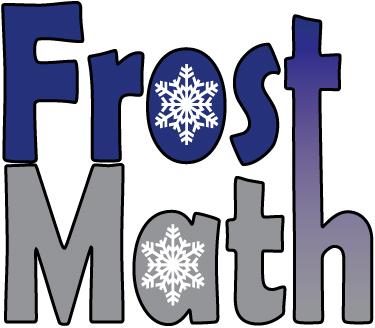 ---
Motivation
ABMC was founded by Allen Wang, Akshay Gowrishankar, Antonio Frigo, Richard Huang, and David Lu in 2016. We would like to thank Ms. Kelly for assisting us in this endeavor.
The competition was designed with the intent than any student will have a chance to solve a reasonable portion of the problems. This is due to the great range of problem difficulties within each test.
Current Organizers
2023 Main Coordinators
President: Annie Wang
Head of Problem Writing: Jerry Li
Head of Tech: Avanish Gowrishankar
Vice Head of Problem Writing: Ryon Das
Heads of Social Outreach: Anusha Senapati and Ryon Das
Past Organizers
2022 Main Coordinators
President: Jerry Tan
Vice President: Annie Wang
Head of Problem Writing: Jerry Li
Head of Social Outreach: Advay Goel
2022 Event Coordinators
Problem Writers: Jerry Li, Avanish Gowrishankar, Advay Goel, Steven Tan, Alice Hui, Anusha Senapati, Jeremy Wen, Matthew Qian, Eric Chen, Lakshika Kamalaganesh, Ryon Das
Graders and Proctors: Daniel Mai, Emma Chen, Jacob Wang, Ethan Kuang, Jason Yi, Joy Xiao, Justin Li, Marco Frigo, Sidarth Krishna
Website Assistant Manager: Amy Sun
Past Organizers
2021 Main Coordinators
Co-presidents: Poonam Sahoo and Eddie Wang
Vice President: Justin Shan
Heads of Problem Writing: Anuj Sakarda and Jerry Tan
VP Assistant: Annie Wang
2021 Problem Writers
Jerry Tan, Devin Brown, Jerry Li, Annie Wang, Anusha Senapati, Ethan Han, Ethan Kuang, Jeremy Wen
2020 Main Coordinators
President: Aaron Zhang
Vice President: Nithin Kavi
Head of Communications: Eddie Wang
Head of Grading: Justin Shan
Head of Human Resources: Poonam Sahoo
Assistant Coordinator: Jerry Tan
Webmaster: Eddie Wang
2020 Problem Writers
Aaron Zhang, Nithin Kavi, Justin Shan, Poonam Sahoo, Jerry Tan, Eddie Wang, Annie Wang, Advay Goel, Anuj Sakarda
2017-2019 Main Coordinators
Allen Wang, David Lu, Akshay Gowrishankar, Antonio Frigo, Richard Huang
2019 Problem Writers
Allen Wang, Richard Huang, David Lu, Akshay Gowrishankar, Antonio Frigo, Poonam Sahoo, Aaron Zhang, Justin Shan, Eddie Wang, Nithin Kavi, Jerry Tan
2019 Graders and Proctors
Abhi Bhargava, Adam Jelinsky, Alexander Sun, Anuj Sakarda, Chang Liu, Eichi Yoshizaki, Eric Sun, Evan Xiong, Franklin Wu, Isaac Han, Jonathan Yin, Kaitlyn Chen, Leeban Morgan, Michael Cai, Neha Sistu, Somya Prabhakar, Varun Harish
2018 Problem Writers
Allen Wang, Richard Huang, David Lu, Akshay Gowrishankar, Antonio Frigo, Poonam Sahoo, Aaron Zhang, Eddie Wang, Justin Shan
2018 Graders and Proctors
Sam Chen, Ben Lin, Kaitlyn Chen, Chris Wang, Sungho (Dylan) Kim, Stefan Quaadgrass, Varun Harish, Emmie Ohnuki, Carlson Wu, Jonathan Yin, Grace Gong, Somya Prabhakar, Serena Han, Chang Liu, Dora Xiao, Charlotte Wang, Alexander Sun, Eric Sun
Advisor
Ms. Kelly, mathematics educator